Firma Wemini Włodzimierz Grabowicz od 1998 r. świadczy usługi w zakresie
transportu krajowego i miedzynarodowego.

Delivering high end services according to our customer expectations allowed us to develop constantly. Regular fulfilment of continually increased number of orders was a reflection of amount of trust placed in us. This allowed to introduce a special transport services via refrigerated trucks.
Currently the company holds twelve vehicles with tarpaulin trailers and three refrigerated ones. Experience gathered over the years is certainly our main asset, allowing us to complete even the most demanding challenges of transport sector.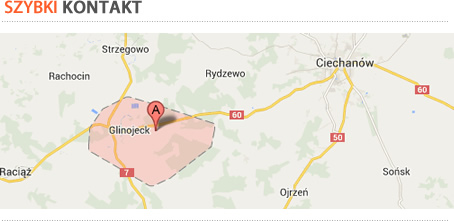 FIRMA WEMINI WŁODZIMIERZ GRABOWICZ
Wkra 38
06-450 Glinojeck
Poland
Jakub Frankowski
mobile.: +48 516 034 072
email: frankowski.wemini@gmail.com